it appears it has been quite some time since I last posted, but today is going to be all about knitting.
I just completed a pattern that I am really proud of. they're argyle wrist warmers, which started out as socks nearly 3 years ago. I am excited about these because I think they're really well written, I took good notes on what I was doing, and well, frankly, when you use the wrod "argyle" people tend to go nuts!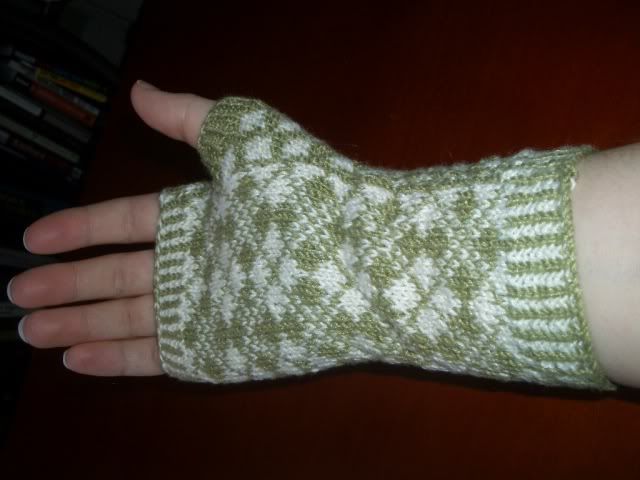 I just put out a request for testers, but I hope to have these done and published by mid march. that means figuring out a few things... I need to actually create a layout for branding (and update my other pattern to match) and decide whether to charge or not. I guess I have a month to figure it out, so for now I'll just enjoy my new design!